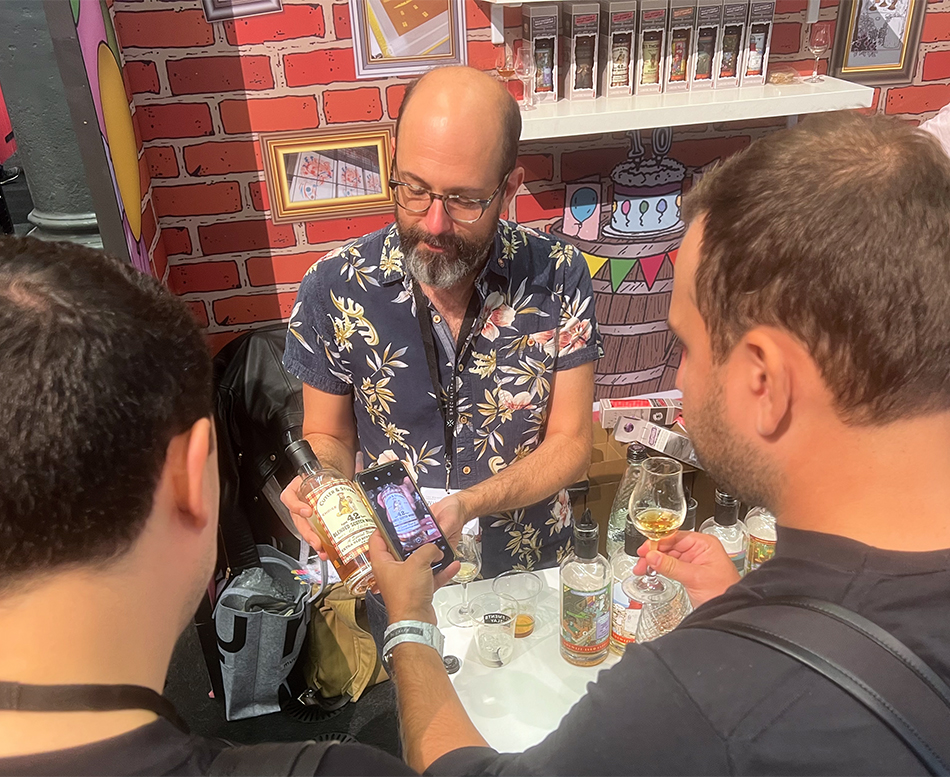 Live From The Whisky Show (October 2, 2022)
This week, we're on location in London for The Whisky Exchange's annual Whisky Show at Old Billingsgate. We'll have interviews from throughout the weekend on WhiskyCast In-Depth, including Diageo's Colin Dunn, Oliver Chilton of Elixir Distillers, and Tomatin's Scott Adamson. Tomatin took home top honors at this week's International Wine and Spirits Competition Awards, and we'll have that story in our news segment along with details on a new record for Kentucky's growing Bourbon barrel inventory. We'll also have tasting notes from the weekend, and in our Behind the Label segment, we'll explain the difference between rejuvenated casks and "STR" casks.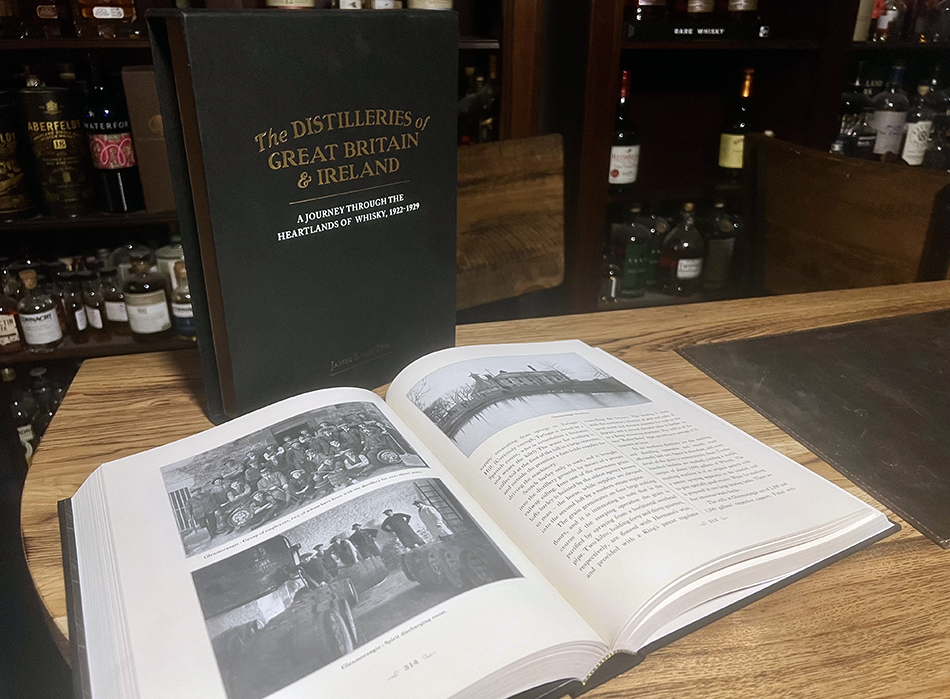 A Whisky History for a New Generation (September 26, 2022)
Until now, Alfred Barnard's classic book "The Whisky Distilleries of the United Kingdom" was the benchmark guide for whisky historians. Now, a collection of 120 distillery profiles first published between 1922 and 1929 has been published in a Barnard-esque book by James Eadie Ltd. The Distilleries of Great Britain & Ireland is a worthy sequel to Barnard's original book and fills a critical need for whisky history from the early 20th century. We'll talk with Eadie's Leon Kuebler and writer Tom Bruce-Gardyne, who compiled the profiles and wrote the introduction, on this week's WhiskyCast In-Depth. In the news, the UK's new Chancellor is freezing whisky excise duties as part of a pledge to cut taxes, and a Virginia ABC employee has pleaded guilty to charges of leaking information on rare bourbon allocations at state run liquor stores. We'll also hear some critical feedback following our interview with Phil Steger of Brother Justus Distilling two weeks ago on Your Voice.
---
Our Friday #HappyHourLive webcasts are back! Join us this Friday night at 5:00pm New York time on the WhiskyCast YouTube channel, our Facebook page, Twitter, and Twitch.
If you have an idea for a guest you'd like to see on one of our webcasts or a way that we can help you learn more about whisky, just use the contact form or catch us on social media. We'd love to hear from you!
---
Our very first episode of WhiskyCast dropped on November 12, 2005, and thanks for joining us each week in our 17th year as the world's longest-running whisky podcast series!
Each week, veteran journalist Mark Gillespie brings you the latest whisky news, in-depth interviews, tasting notes, and much more. Each podcast features brand-new content, and unless there's a special occasion, we don't do "best of" shows.
If you're just discovering us for the first time, here's a bit of our own story. WhiskyCast pioneered the genre of whisky-focused podcasts back in 2005, when most people had never heard of podcasting! Since then, we've produced hundreds of hours of original – and free – audio and video content for whisky lovers like you around the world. Our community spans the globe, and we've done stories on whiskies made in the far north of Scandinavia all the way to the tips of South Africa and Australia – and everywhere in between. We've met many of you at whisky festivals and while visiting distilleries, and hope to meet many more of you over time.
Please explore the website. We've collected all of our past episodes here, and post the latest whisky news as it happens – often several days before the next episode of WhiskyCast. All of our web content is free, including Mark's database of more than 3,200 tasting notes for whiskies from around the world and our calendar of upcoming whisky festivals and tastings.
We're able to do this thanks to the support of our advertisers – both past and present. They advertise on WhiskyCast knowing that they will never have any say over our editorial content, and may even have their ads running next to features on their competitors. They recognize the importance of independent, fact-based journalism devoted to telling the stories of whisky in a creative, yet ethically sound way focused on helping you learn more about whisky. If you're interested in finding out more about our advertising packages, please contact us!
Slainte!
The WhiskyCast Team
---
Mark Gillespie's Whisky Photo of the Week